Latest News
The Prominence Prologue is now available as an e-book.
All purchases of Prominence now include a heap of extra goodies:
- Guided Walkthrough, a comprehensive 34-page PDF guide that will take you through the epic sci-fi adventure from start to finish, including solutions for all the puzzles, plus cues along the way where you can find extra story content.
- Prominence Soundtrack, featuring 14 songs from the game, plus 2 bonus tracks (details here)
- Voice-Actor Blooper/Outtakes Reel
- Steam Trading Cards (release announcement here)
- Character Portraits (details here)
... plus more bonus content coming soon!
You can buy Prominence using one of the widgets above, or you can purchase it on Steam, or at the Humble Store where 10% of your purchase will go to charity.
Story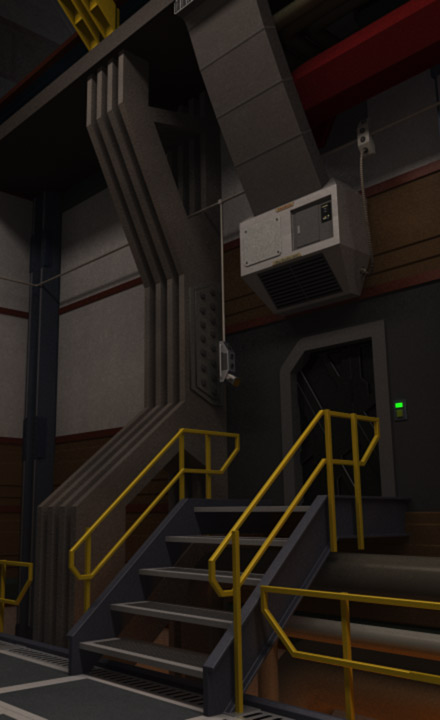 After living for generations as persecuted refugees, the Letarri people set their sights on a far-off planet as a promising new home. But when the interstellar mission to colonize the new world goes terribly awry, the fate of their people falls into the hands of a lone adventurer. Now it's up to you to unravel the mystery of what happened. Can you save them and their mission, or is it already too late?
Prominence is a first-person, point-and-click adventure game for the PC filled with puzzle-solving goodness, compelling character arcs, and an engaging story of hope and humanity in the best traditions of science-fiction.
Features
Solve challenging, yet logical, inventory and GUI puzzles that tie directly into the story.
Discover emails, voicemails, camera audio buffers, and environmental clues to reconstruct the events of the mission.
Hack computer subsystems via a retro-style text-based interface.
Acquire and use new skills as you progress through the adventure.
Explore the world through fully rendered HD environments with animated movement and effects.
Join forces with ANNIE, a damaged central computer in need of repairs.
Access data archives to unlock back story, environmental details, mission information, crewmember records, and more.
Original soundtrack with over 40 minutes of music.
Impressions from the Gaming Press
Top Picks: Adventure Category - IndieGames.com
Best of the Year: Best Visuals - IndieGames.com
Aggie Award Nominations: Best Writing - Drama, Best Gameplay, Best Sound Effects - AdventureGamers.com

"There's a certain rare breed of point-and-click adventures...those select few, exquisitely designed and thoughtfully written offerings that sport layers upon layers of interlocked mysteries and puzzles to solve. Those modern adventures that look and sound wonderful while telling engrossing stories in a way no other medium could ever hope for. The games that subtly evolve and perfect the point-and-click formula. Games just like the recently released sci-fi adventure Prominence."
- IndieGames.com
"The atmosphere brings you into the ultimate aesthetic of a good old first person point and click adventure."
- IGN Greece (9.3 out of 10)
"A story that had me hooked from the beginning and kept me curious and captivated right up to the end, aptly supported by clever gameplay throughout."
- Adventure Gamers (4 out of 5)
"Prominence will strike a nostalgic chord with players who have a fondness for point-and-click games. The atmosphere, graphics, and space age music, however, give the game a 21st century sheen that takes sci-fi to another dimension."
- Newsday
"Amazing old-school vibe with nice puzzles and engaging gameplay."
- Just Adventure (B+)
"Prominence hearkens back to the glory days of first-person point and click adventure games... a nice modern addition to our libraries full of old favorites."
- Hardcore Gamer (8 out of 10)
"Right from the start this game impressed me with its charisma and the ability to craft cool storylines... having to visit a new planet and find out what went wrong during the colonization process."
- GameGrin (8 out of 10)
"Sur une musique électro aérienne, des protubérances se forment à la surface d'une étoile, et explosent, feux d'artifice de l'hyperespace, dangereusement séduisants. Oui, ça me rend lyrique."
- Canard PC
System Requirements
Windows Vista/7/8/10
2GB RAM
2.0 GHz or better processor (multi-core supported)
Open GL 2.0 compatible video chipset